International Fund for Agricultural Development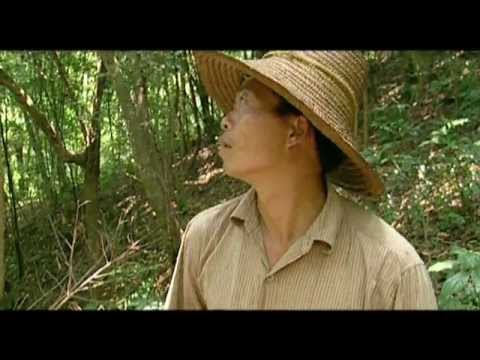 About IFAD
The International Fund for Agricultural Development (IFAD), a specialized agency of the United Nations, was established as an international financial institution in 1977 as one of the major outcomes of the 1974 World Food Conference.
IFAD is dedicated to eradicating rural poverty in developing countries. Seventy-five per cent of the world's poorest people - 1.4 billion women, children and men - live in rural areas and depend on agriculture and related activities for their livelihoods.
Working with poor rural people, governments, donors, non-governmental organizations and many other partners, IFAD focuses on country-specific solutions, which can involve increasing poor rural people's access to financial services, markets, technology, land and other natural resources.
IFAD's activities are guided by its Strategic Framework on enabling poor rural people to improve their food security and nutrition, raise their incomes and strengthen their resilience.
IFAD's goal is to empower poor rural women and men in developing countries to achieve higher incomes and improved food security.
About IFAD Procurement Section
IFAD Administrative Services Division and more specifically, the Procurement Section located in Rome, Italy, is responsible for procuring goods and services that are required for IFAD operations.
The goal of IFAD's Procurement Section is to add value to the work and image of the Fund through the execution of the purchase process respecting the principles of fairness, integrity and transparency through competition. To this purpose Procurement Staff are committed to the achievement of the best value for money selecting offers, which represent the best possible combination of factors that meet IFAD's requirements considering also parameters such as social and environmental sustainability, and provide a cost effective solution
General terms and conditions
The IFAD General Terms and Conditions for procurement, as below, are incorporated in all IFAD contract documents, and shall form an integral part of any commercial contract awarded by IFAD.
Vendors are encouraged to take note of the IFAD General Terms and Conditions before registering as IFAD vendors and all sub-contractors are required to abide by them.
Supplier code of conduct
IFAD vendors and all sub-contractors are required to abide by the UN Supplier Code of Conduct.
Vendor registration
IFAD actively seeks to establish relationships with vendors from IFAD Members States, particularly from the developing countries and from economies in transition. Vendors wishing to do business with IFAD are required to register through the United Nations Global Marketplace portal.
Access to business opportunities and tender notices
Through UNGM, Vendors have online access to tender opportunities published by IFAD and by other members of the UNGM portal.
It is important to note that registering with UNGM does not guarantee that a Vendor is invited to participate in tender opportunities by IFAD or other UN Agencies. Vendors should check tender opportunities regularly in UNGM (Procurement Notices menu option). An automatic Tender Alert Service, linked to the UNCCS codes, is also available from UNGM, upon payment of an annual fee.
Common Procurement Team of FAO, IFAD and WFP
Since 2010, the Rome based Agencies, IFAD, FAO and WFP have formed a Common Procurement Team that conducts joint tenders on behalf of the three Rome-based Agencies. These business opportunities are also accessible through UNGM, under FAO Tender notices.

Competitive Procurement Process in UNGM
The e-tendering system of IFAD is directly linked to the UNGM portal.
IFAD publishes on the UNGM portal its formal bidding processes such as: Request for Expression of Interest (REOI), Request for Proposal (RFP) and Invitation to Bid (ITB). Vendors, fully registered in UNGM, can express interest (EOI) to participate in the competitive process by submitting the requested pre-qualification documentation.
If the Expression of Interest is accepted by IFAD, the registered Vendor is linked to the competitive bidding process and given access to the documentation through the UNGM portal, under the menu option "My Tenders".
Vendors will be able to keep themselves informed of the status of the competitive process, that they are participating in, through the respective UNGM pages.
Contract awards and contract management
Successful vendors will receive a contract award notification.
Regular updates of contractual information linked to Key Performance Indicators may be requested from successful Vendors and Contractors.
Procured goods and services
When registering in UNGM, Vendors must carefully identify and accurately indicate the products or services offered using the UNSPSC coding system. This will ensure that the Vendor is correctly classified for invitations to tenders that are relevant to their business.
Common goods and services regularly procured by IFAD include the following items:
Goods
Computer hardware and software
Computer supplies
Furniture
Maintenance equipment and supplies
Office supplies and Stationary
Printing equipment
Telecommunication equipment
Vehicles
Services
Actuarial Valuation
Architectural and Engineering Services
Audio-Video Services
Auditing Services
Catering and Hospitality Services
Cleaning Services
Consultancy services in various sectors
Courier and Mailing
Conference Services and Event Management
Facility Technical Maintenance
Financial Services
ICT Project Management
ICT Software Development
Insurance
Investment Management
Moving, Storage and Shipping
Printing and Publishing
Printing Supplies
Procurement Services
Project Management
Refurbishing Works
Rental Services
Security and Custody Services
Training and Staff Development
Travel Services