International Labour Organization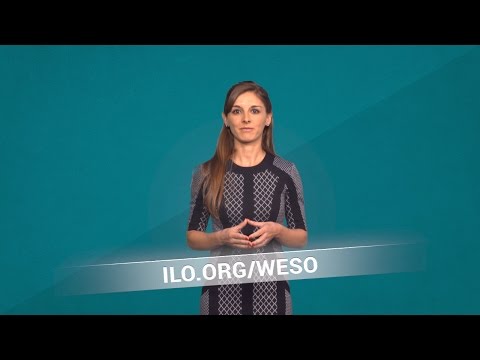 We believe that:
Low-income people should be able to benefit from valuable insurance services and make informed choices to manage their risks.

Increasing access to insurance and creating a better understanding of its value will help reduce vulnerability and poverty amongst low-income people.

Creating an insurance culture among low-income men and women will allow them to appreciate the utility of insurance and demand better quality services.
About ILO
The International Labour Organization (ILO) is devoted to promoting social justice and internationally recognized human and labour rights, pursuing its founding mission that labour peace is essential to prosperity. Today, the ILO helps advance the creation of decent work and the economic and working conditions that give working people and business people a stake in lasting peace, prosperity and progress. Its tripartite structure provides a unique platform for promoting decent work for all women and men . Its main aims are to promote rights at work, encourage decent employment opportunities, enhance social protection and strengthen dialogue on work-related issues.
The ILO has four strategic objectives
In support of its goals, the ILO offers unmatched expertise and knowledge about the world of work, acquired over more than 90 years of responding to the needs of people everywhere for decent work, livelihoods and dignity. It serves its tripartite constituents - and society as a whole - in a variety of ways, including:
Formulation of international policies and programmes to promote basic human rights, improve working and living conditions, and enhance employment opportunities
Creation of international labour standards backed by a unique system to supervise their application
An extensive programme of international technical cooperation formulated and implemented in an active partnership with constituents, to help countries put these policies into practice in an effective manner
Training, education and research activities to help advance all of these efforts
Procurement
The Procurement Bureau is the Unit responsible for the procurement of goods, equipment, works and services at ILO headquarters and field offices.
The function of this site is to provide vendors with the information and assistance necessary to allow them to benefit from business opportunities available at the ILO. The links on the right of this page will guide you through applicable vendor registration information and standard terms and conditions relevant to doing business with the ILO.
To find information on current business opportunities available at this site, look at the features listed under Procurement notices.
Ethics in ILO Procurement
Ethical behavior is a requirement in ILO procurement. The ILO expends public funds and it is committed to ensuring all procurement actions stand-up to public scrutiny. ILO staff are responsible for protecting the integrity of the procurement process and maintaining fairness in ILO treatment of all suppliers. Suppliers must observe and act in accordance with the highest standards of ethics and professional conduct in their dealings with the ILO.
Mission statement
The Procurement Bureau falls under the Treasurer and Financial Comptroller. The mission of this service is to:
define, establish and disseminate procurement policies, guidelines and procedures in accordance with ILO financial regulations and rules;
coordinate and execute major and strategic procurement processes, purchasing of goods, equipment and works and contracting of services;
provide cost effective procurement and timely delivery of goods etc and services contracted in support of the ILO's regular budget and extra-budgetary funded programmes and projects;
provide training and advice in support of the decentralized procurement activities of the office;
ensure, through monitoring, reporting and audit, that financial and procurement policies, rules and procedures are respected and applied;
oversee and approve donations, transfers and write-offs of inventory items.
Procurement notices
The ILO advertises current and future solicitations via procurement notices published on the United Nations Global Marketplace (UNGM) website and the ILO Procurement website. To view all notices published on this website, please see at the foot of this page.
Equitable, fair and open competition is enshrined as a guiding principle of procurement at the ILO. It is in the interests of the Organization that all eligible vendors are given an opportunity to submit tenders for ILO contracts. All ILO staff involved in procurement actions are responsible for upholding the integrity and transparency of procurement processes.
Prequalification
For some projects, the ILO may publish invitations to prequalify for bidding on particular contracts. To prequalify for such contracts, vendors may be asked to demonstrate that they meet set financial and technical criteria. Criteria are designed to establish whether vendors are capable of satisfactorily performing particular ILO contracts and typically focus on the experience, reputation, past performance, technical capacity, and financial position of the company or other entity applying for prequalification.
Selection of Vendors
The ILO uses a range of methods to identify potential vendors for business opportunities. In some cases, the ILO may publish invitations for Expressions of Interest. Other vehicles used by the Organization to source potential vendors include:
the UNGM , an online supplier database accessible by all UN agencies,
consultations with other UN organizations and agencies with similar purchasing needs to the ILO, and
other procurement related websites.