United Nations Office for Project Services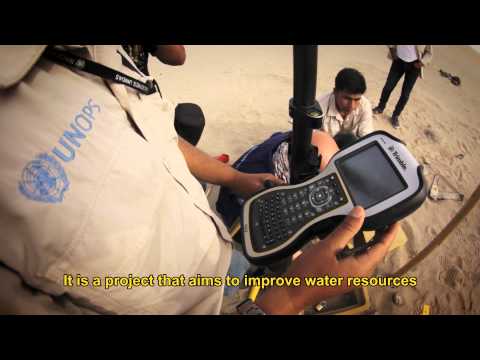 About UNOPS
As an operational arm of the UN, we help our partners deliver around $1 billion worth of aid and development projects every year. They call us to supplement their own capacities, improve speed, reduce risks, boost cost-effectiveness and increase quality.
UNOPS is a not-for-profit organization and is fully self-financing, prompting efficiency and financial discipline.
We provide support in three main areas:
Sustainable infrastructure
Sustainable procurement
Sustainable project management
Mission: To serve people in need by expanding the ability of the United Nations, governments and other partners to manage projects, infrastructure and procurement in a sustainable and efficient manner.
Vision: To advance sustainable implementation practices in development, humanitarian and peace building contexts, always satisfying or surpassing partner expectations.
Sustainable Procurement
With more than 30 years of specialized experience, UNOPS is a central procurement resource in the United Nations system. This critical role was reconfirmed in 2010 by a General Assembly resolution clarifying our mandate.
We buy around $800 million of high-quality, best-value goods, works and services each year, helping to ensure the successful and timely implementation of our partners' peacebuilding, humanitarian and development projects.
Environmental, economic and social sustainability
UNOPS is advancing sustainable practices in procurement in a range of ways:
building long-term environmental, economic and social considerations into solicitation and contract documents
informing our partners of the environmental impacts of various products
applying different evaluation models to allow consideration of life cycle cost and total cost of ownership
ensuring our suppliers comply with specific conditions on mines, child labour, sexual exploitation, and the fundamental rights of workers
supporting the United Nations Global Compact and strongly encouraging our suppliers to do so. The Global Compact is a voluntary corporate citizenship network which asks companies to abide by a set of core values in the areas of human rights, labour standards, the environment and anti-corruption
partnering with other UN bodies to develop sustainable procurement training tools, conduct assessments and develop capacity in sustainable procurement. For example UNOPS helped produce Buying For A Better World, a sustainable procurement guide for the United Nations, published in partnership with the United Nations Environment Programme, the International Labour Organization (ILO) and the International Training Center of the ILO.
Supplier outreach UNOPS collaborates with non-governmental organizations, local authorities and state chambers of commerce to inform potential vendors on how to do business with the UN. This programme facilitates the development of local capacity, increases transparency around UN procurement and boosts our access to new supply markets, especially in developing countries.
Procurement Services
UNOPS Procurement Services offer everything from one-time, stand-alone procurement solutions to complete management of the procurement process. Services include
Supply market analysis and development of sourcing strategies
Developing specifications and statements of work
Execution of the sourcing process
Contracting and contracts management
Procurement capacity development
Partners
UNOPS procures on behalf of:
The United Nations
Donor and recipient governments
Intergovernmental organizations
International and regional financial institutions
Non-governmental organizations
Foundations
The private sector