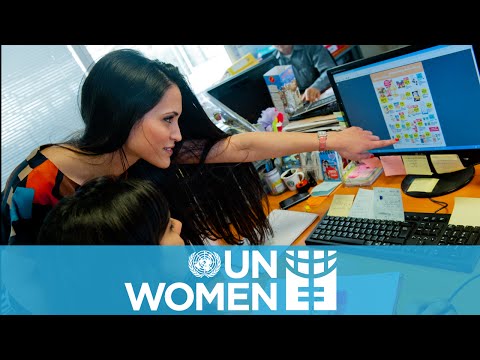 About UN Women Procurement
UN Women purchases goods and services from suppliers all over the world to support its operational and programmatic activities.
As a UN organization entrusted with donor funds, UN Women aims towards ensuring efficiency, fairness and transparency in their expenditure. Procurement plays a pivotal role to achieve this goal while supporting the UN Women mandate: Promoting gender equality and the empowerment of women.
Principles
The underlying principles behind the UN Women Procurement process include:
BEST VALUE FOR MONEY: Best value for money in the procurement process means selecting the offer that presents the optimum combination of factors such as: appropriate quality, service, life-cycle costs, environmental and social considerations and other parameters to best meet the stated needs of UN Women.
FAIRNESS, INTEGRITY AND TRANSPARENCY: To achieve best value for money, the procurement process must protect the organization from proscribed practices: Fraud, corruption, collusion and other unethical practices. Sound procurement requires the openness of process, complete and accurate records, accountability, and confidentiality.
EFFECTIVE COMPETITION: The objective of competitive processes is to provide all eligible potential contractors with timely and adequate notification of the procurement requirements and an equal opportunity to tender for the required goods, civil works and services.
INTEREST OF UN WOMEN: Undertaking procurement in the interest of UN Women means carrying out procurement activities in the manner that best enables the organization to reach general and specific objectives, while in compliance with applicable procurement procedures.
The Procurement Process
The overall objective of the procurement processes is to procure goods, civil works or services that best meet the needs of the requester in terms of quality, quantity and within reasonable time.
Gender-Responsive Procurement
UN Women works to ensure an enduring and substantial commitment to gender equality and women empowerment. Women entrepreneurs are a growing economic force. It is estimated that Small and Medium Enterprises (SMEs) with full or partial female ownership represent 31 to 38 percent (8 to 10 million) of formal SMEs in emerging markets. These firms represent a significant share of employment generation and economic growth potential. In this regard, governments, international organizations and private sectors recognize that empowering women and women-owned businesses is a catalyst for achieving internationally agreed goals and commitments towards gender equality. Therefore, gender-responsive procurement provisions are incorporated in our solicitation documents and vendor forms. This drives positive gender equality outcomes, urging vendors to develop and offer goods/works/services that are in line with gender equality objectives.
---
Empowering women and women-owned businesses is a catalyst for achieving internationally agreed goals and commitments towards gender equality.
---
To ensure women's empowerment in the workplace, UN Women strives to work with the Contractors to improve gender equality performance. When the procurement section and a Contractor finalize an agreement, the Contractor has the option to sign a voluntary agreement [Link] to go beyond their contractual obligations; taking the gender equality agenda forward and promoting UN Women's principles.
Companies that have either signed the voluntary agreement, or the Women's Empowerment Principles (WEPs), and have exceptionally strong gender-responsive policies will be invited to the Empower Women Business Hub. Companies that would like to learn from others are welcome to join the Empower Women community that promotes collaboration, learning and innovation to advance women's economic empowerment. UN Women endorses gender-responsive procurement as a critical part of the solution for gender equality and women empowerment.
Doing Business with UN Women
UN Women procurement opportunities are published on http://www.unwomen.org/en/about-us/procurement and the United Nations Global Marketplace (www.ungm.org).